MARITIME SECURITY
30th October 2014 - 8:50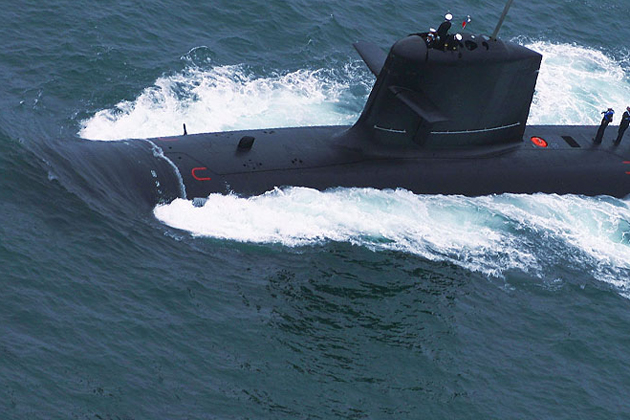 The The delivery of the first P-75 submarines for the Indian Navy has been delayed by at least another year, bringing the delay to four years in total.
Shephard has learned that the first boat, built by Mazagon Docks in Mumbai to a Scorpene-class design from French Shipbuilder DCNS will not be delivered until late-2016.
This is at least a year later than expected. At Defexpo in Delhi in
February
, DCNS told
Shephard
that the first boat would be commissioned in 2015. Originally when the programme was conceived the first boat had been due to enter service in 2012.
The P-75 programme has faced considerable delays due to bureaucratic issues and problems with the local sourcing. The hulls for all six boats have been completed and are waiting outfitting.
Meanwhile a Request for Proposal (RFP) for six more new diesel-electric attack submarines (SSKs) is expected in early 2015 following the approval of the Indian Navy's P-75I programme.
India's Defence Acquisition Council has approved the construction of the boats and the programme will take off once a review of the capability and manpower of India's ports has been completed.
It is intended to build the boats in India to a foreign design and the programme is worth about $8 billion. In the private sector, only Larsen & Toubro and Pipavav shipyards are capable of building the SSKs.
L&T is responsible for the long-running Arihant nuclear submarine project, but the SSKs will be the largest ever acquisition programme for the Indian Navy. The Navy has 13 operational submarines. It had set a target 15 years ago to have 24 in its inventory by 2030.
The RFP will be issued to Indian shipyards which are expected to partner with a foreign submarine designer to build the SSKs. German shipbuilder TKMS
announced
it was a contender for P-75I at Defexpo with its Type 214 design.
The P-75I boats should have air independent propulsion and stealth characteristics that will require a transfer of technology. Another requirement is for a land attack cruise missile capability.
DCNS is thought to be one of the front runners due to its involvement on the P-75 programme but apart for TKMS other likely contenders include the Amur 1650 from Russia, the S-80 from Navantia in Spain, the Archer design from Sweden and the Soryu-class design from Japan.