Please check out
http://www.shephardmedia.com/news/landwarfareintl/indian-guidance-tech-advances-tata-honeywell/


LAND WARFARE

21st October 2014 - 9:52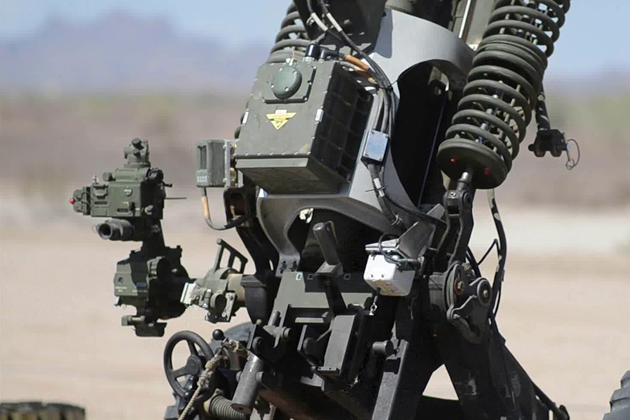 A recent licensing agreement between Tata Power's Strategic Engineering Division and Honeywell Aerospace will offer India the capability to produce inertial navigation systems.
Signed on
29 September
, it means that the construction of the Tactical Advance Land Inertial Navigator (TALIN) is set to benefit India's indigenous defence programmes by providing guidance and situational awareness for vehicles and altitude of position information for precision artillery without the need for GPS satellite guidance.
This is particularly important in the jungle, mountainous and desert regions of India where satellite signals are inconsistent.
Arijit Ghosh, Honeywell's president of India operations, told Shephard: 'Part of the plan is an immediate order for TALIN2000 from the Army.'
TALIN is being ordered for the Akash surface-to-air missile system from Bharat Dynamics and comes with a launcher system, which is produced by Tata Power and Larssen and Toubro. Production of TALIN will begin in 2015 with deliveries to take place in 2016.
The system can also be installed 'on many products in India, including the Pinaka launcher, 155mm artillery gun, self-propelled howitzers, armoured personnel carriers and Main Battle Bank, amongst others,' said Ghosh.
As Tata's technology partner, Honeywell will provide training, technology, and first article inspection for quality. 'We will hand-hold Tata in the first batch,' said Ghosh.
Honeywell will license the design, hardware and expertise to assemble, test and, in the future, build the production kits for TALIN to Tata Power SED, which has a facility in Bangalore and it is looking at setting up a second one for this project, which has been approved by the US government.
'Honeywell has a long history with Tata… We don't see any Intellectual Property Rights (IPR) issues,' Ghosh said.
The agreement will focus on ground platforms as Tata SED has built truck-mounted 155mm howitzer guns that are being offered to the Indian Army, which has a requirement for 814 systems.
The potential for TALIN is enormous. If it ever gets off the ground, the Field Artillery Rationalisation Plan calls for the procurement of a mix of 3,000-3,600 155mm/39-cal light-weight howitzers and 155mm/52-cal towed, mounted, self-propelled (tracked and wheeled) howitzers for an estimated $5-7 billion by 2025-27.