LandWarfare
26th November 2014 - 10:31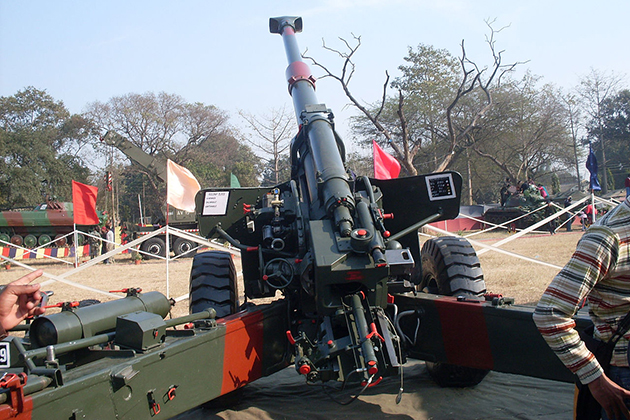 The Indian Army's
long-delayed
artillery modernisation programme finally got a boost with new defence minister Manohar Parrikar clearing a more than $2 billion procurement for 155mm/52-calibre mounted gun systems.
The decision to procure 814 artillery gun systems comes after three decades of procurement malpractices and as Pakistan and China both induct 155mm/52-calibre artillery guns.
The Indian Army's last major acquisition was in 1987 for 410 39-calibre 155mm FH-77B howitzers from Sweden's AB Bofors, in a scandal over illegal commissions that contributed to the defeat of the government the following election.
The army's aging artillery presently consists of a mix of 105mm field guns, and 130mm and 155mm howitzers.
A request for proposal for the new systems is expected be released in the first quarter of 2015, Shephard understand. One hundred guns are to be bought off-the-shelf and the rest are to be manufactured in India.
The 2013 Defence Procurement Policy mandates the RFP to be released to Indian companies, which will act as prime contractors in partnership with foreign OEMs expected to transfer final integration and production of the system to India. It is also believed the RFP will be released only to private Indian companies.