http://www.shephardmedia.com/news/landwarfareintl/javelin-co-production-india-advances-under-dtti/?nocache=141380557039
Land Warfare
17th October 2014 - 14:00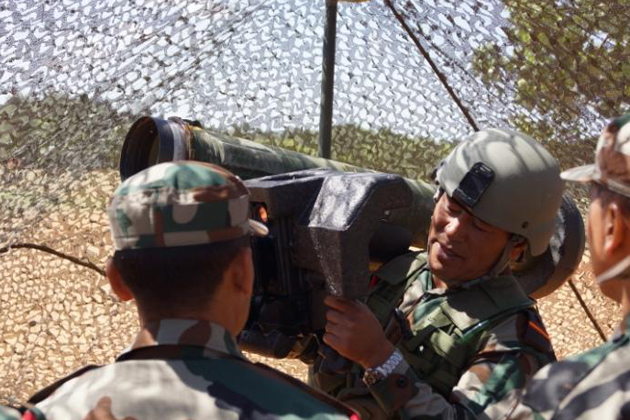 Plans are afoot in India to co-develop and co-produce the next generation of Raytheon-Lockheed Martin FGM-148
Javelin
ATGMs.
The Javelin proposal is being instigated as the US signs a new 10-year Defence Trade and Technology Initiative (DTTI) with India as the old one is set to expire in mid-2015.
On a recent visit to India, US secretary of defense, Chuck Hagel stated: 'This is an unprecedented offer that we have made only to India and no one else. To ensure our defense industrial cooperation receives the attention it demands, in May, I announced that I was directing the Pentagon's Undersecretary for Acquisition, Technology, and Logistics, Frank Kendall …. to lead and advance the DTTI.'
Presently, the military has to make do with second-generation 2km range Milan and Konkurs (4km range) manufactured by government owned Bharat Dynamics.
A US OEM that did not want to be named, told Shephard: 'This will be of one of the most exciting development and production partnership opportunities to date, and would be one of the first tactical platforms developed and produced for joint use by our US and Indian armed forces.'
Rafael Advanced Defence Systems, from India's second largest defence trading partner -Israel- had initially been the sole vendor to respond to a bid to equip 356 infantry battalions.
However, though selected, the deal was
put on hold
on allegations of corruption. The Indian Army is said to be facing a shortage of around 45,000 ATGMs.
Interest in the Javelin is growing and in a recent India-US bilateral exercise, Yudh Abhyas, of the five direct hits of the Javelin, three were fired by Indian gunners.