ROTORHUB
04th October 2014 - 20:16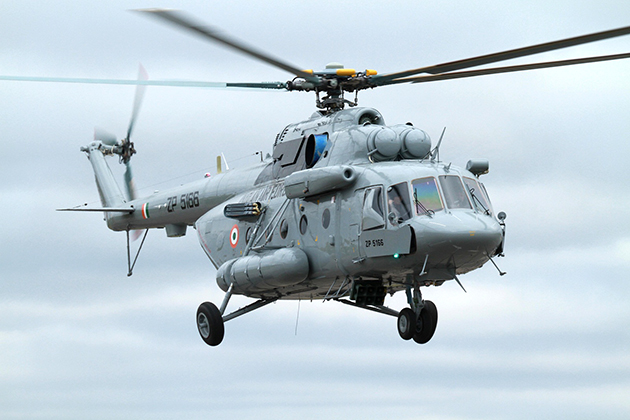 The saga of India's cancelled VVIP AW101 helicopter procurement rumbles on, with Indian Air Force (IAF) now looking at upgrading around nine Mi-17 V5s for VVIP use.
Some of the helicopters will be ready for VVIP operations in six months, said Chief of Air Staff ACM Arup Raha, while addressing the media on the 82nd anniversary of the IAF.
India cancelled the AW101 deal with AgustaWestland in January following allegations of wrongdoing and has since recovered the 45% advance it paid.
The three AW101s already delivered were until a few months ago flying sparingly due to lack of rotables but are now fully grounded............................................
While the IAF will upgrade the Mi-17V5s at its .............................Read more on Shephardmedia